Download Scribbler v1.0.6 Mythemeshop Premium Theme fit for Your Exuberant Content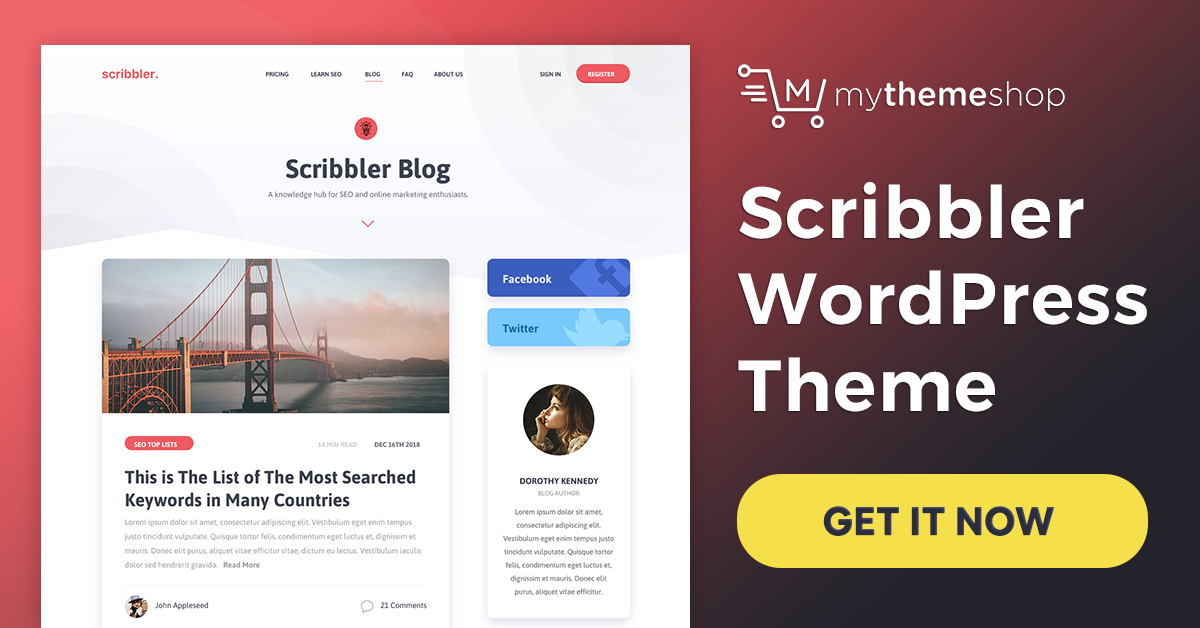 The Scribbler premium WordPress theme has multiple headers and blog layout options. It has the perfect layout for showcasing your exuberant content to the world and comes with tons of options to customize your website as per your requirements.
v1.0.6 (June 4, 2020)
—————————-
– Updated helper functions
Files Updated:
– composer.json
– composer.lock
– includes/class-scribbler.php
– sass/theme.scss
– style.css
– vendor/composer/..
– vendor/mythemeshop/wordpress-helpers/..
v1.0.5 (June 2, 2020)
—————————-
– Fixed the Page Title Typography option was not working
Files Updated:
– includes/class-scribbler.php
– includes/class-scribbler-scripts.php
– sass/theme.scss
– style.css
v1.0.4 (June 1, 2020)
—————————-
– Improved child theme compatibility
Files Updated:
– includes/class-scribbler.php
– includes/functions-scribbler-template-tags.php
– includes/functions-scribbler-utility.php
– sass/theme.scss
– style.css