Download Designer v1.0.6 Mythemeshop Hand-Crafted WordPress Theme for Professionals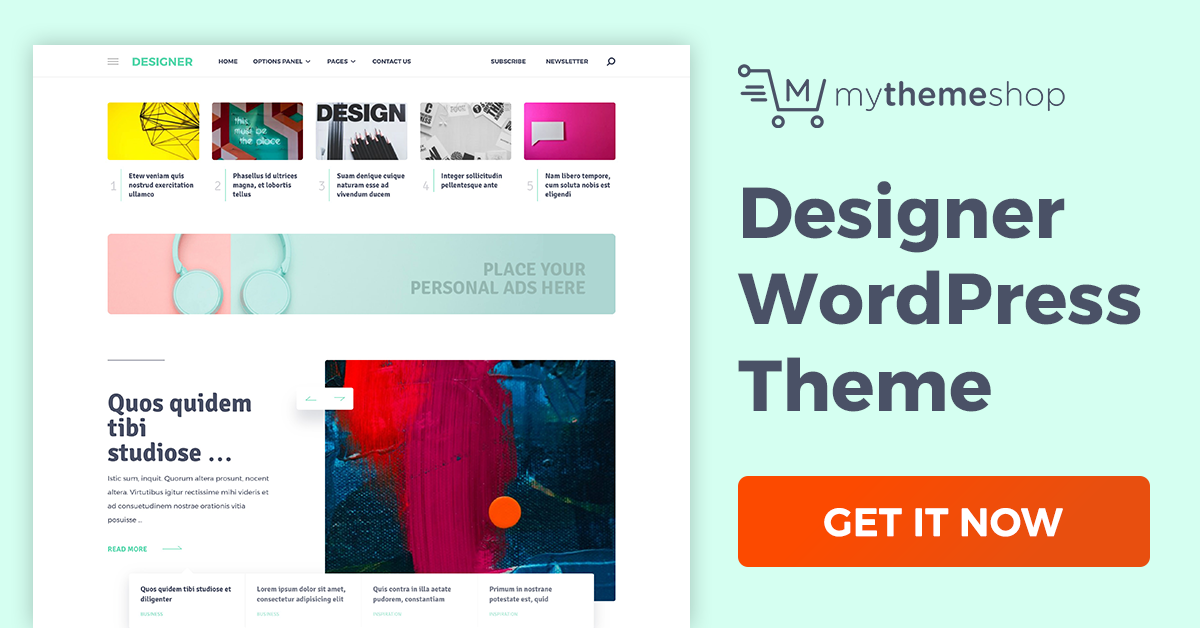 The Designer theme is hand-crafted to perfection and it offers a unique blend of usable elements and optimal color combination. Whether you are a ProBlogger or just starting off, the Designer theme is a perfect way to make your website look professional and unique.
v1.0.6 (May 19, 2020)
—————————-
– Updated helper functions
– Fixed multiple H1 tags on the homepage if a single page is set as the frontpage
– Fixed sticky post hiding issue
– Fixed Contact Form Translation issue
Files Updated:
– composer.json
– composer.lock
– includes/class-designer.php
– includes/contact-form.php
– includes/functions-designer-template-tags.php
– includes/functions-designer-utility.php
– languages/designer.pot
– sass/theme.scss
– style.css
– vendor/composer/..
– vendor/mythemeshop/wordpress-helpers/..
v1.0.5 (Jan 31, 2020)
—————————-
– Added schema markup for the last item of the Breadcrumb
Files Updated:
– includes/class-designer.php
– includes/dynamic-css.php
– includes/functions-designer-template-tags.php
– languages/designer.pot
– sass/theme.scss
– sass/partials/_breadcrumbs.scss
– style.css
v1.0.4 (Jan 26, 2020)
—————————-
– Fixed 'data-vocabulary' schema warning in the breadcrumbs
Files Updated:
– includes/class-designer.php
– includes/functions-designer-template-tags.php
– languages/designer.pot
– sass/theme.scss
– style.css
v1.0.3 (Nov 21, 2019)
—————————-
– Removed duplicate archive description
Files Updated:
– archive.php
– includes/class-designer.php
– languages/designer.pot
– sass/partials/_content.scss
– sass/theme.scss
– style.css